Law Firm Website Design and Management
We build websites that are fast, secure, SEO-friendly, and created for increased conversions. Our work is always tasteful, appropriate, and professional, just like you.
Lawyers who are excellent at their job know their word can indeed speak for itself, but a great website can offer a world of assistance to even the best in their fields.
We know it can be hard to choose a great website design firm or individual graphic designer. Our long experience and knowledge of website design make GDQ an obvious choice for professionals.
Strategic Law Firm Website Design
Design isn't just about aesthetics; it's primarily about making sure people can use it so they can book your services. Your website should be polished, easy for clients to use, and entice them to start building a relationship with you.
A website that looks professional will help you gain an edge over competitors who have neglected this aspect of their business.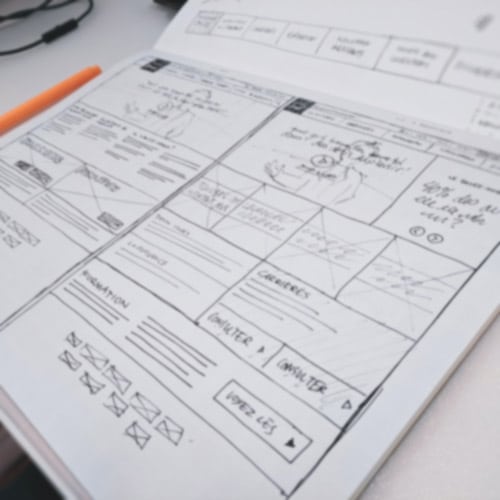 Comprehensive Website Design for Law Firms
You're busy practicing the law and managing your firm. You aren't looking to moonlight as a copywriter or marketing expert; that's not a good use of your firm's time. That's our job and our expertise.
We take care of all facets necessary to make your website a success. Our all-inclusive process includes:
Creating a successful big-picture strategy for your firm's website.
Copywriting that articulates your law firm's message and expertise.
Sourcing all the photography and artwork to develop your firm's image.
Building a website that is high-functioning: i.e. both fast to load and mobile-friendly to make sure people stay on your website.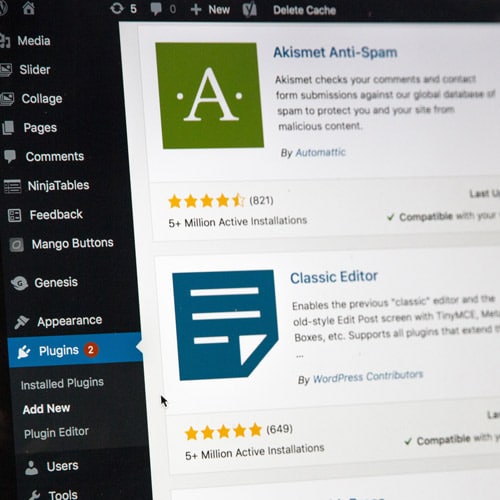 Custom WordPress Development
WordPress is one of the best and most common website builders in the world. Powerful companies use it to power their own sites, such as Disney, the Houston Zoo, Wired, and even the White House power their websites using WordPress. Up to 40% of the world's websites are built using the platform because of its capabilities.
The platform is known to be able to handle large amounts of traffic.
WordPress makes it easy to use Search Engine Optimisation (SEO) practices to improve their traffic stats.
It has plenty of security features that are a boon to those in the legal profession, where confidentiality is par for the course.
WordPress offers a nearly infinite variety of extras that can be useful to lawyers.
All of our WordPress websites are built using custom themes, never with an off-the-shelf template. This means your site is purpose-built for your firm so that it has the features and design you need. We build our sites lean and fast, without extra bloat or competitor look a likes.
Law Firm Website Management
Some web design firms create great sites to help their clients but then leave them to their own devices for maintenance. Not us! Our comprehensive website management service lets you focus on your business and continue to see a return on your investment.
Our website management services include:
Hosting
We provide only best-in-class private website hosting for our clients. It's blazing fast and has incredible reliability.
Domain Registration
Domain names (dot-coms) renew annually. We handle the domain registrations for our clients so that nothing gets missed.
Software Updates
WordPress frequently needs updates to improve features and remove security vulnerabilities. These can be time-consuming for you to do on your own and carry the risk of unintended consequences. We make sure everything gets done right.
Security
It's critical to ensure your website is free of viruses, trojan horses, or other malware that can harm your site. Few things will get you removed from Google faster than a hacked website. We have sophisticated software and protocols that keep hackers at bay.
Backups
Should anything happen, we have multiple backups of your site secured safely away. Reverting to a backup copy of your site couldn't be faster.
Uptime Monitoring
We continuously check your website throughout the day to ensure that it's up and responds quickly. Should either test fail, we get notified and start working to resolve the problem as soon as possible.