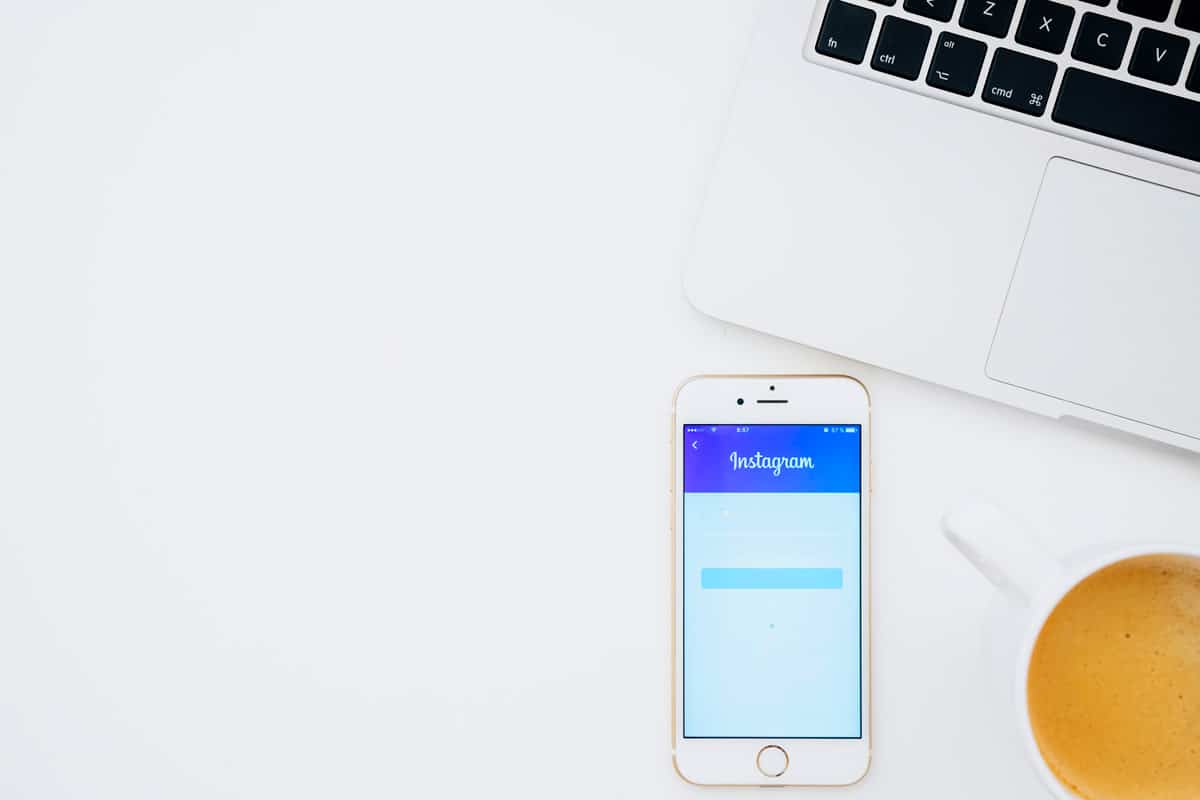 In today's dynamic business world, most law firms are online and using social media to market their services. This social media craze among businesses comes from millions of customers using social media daily. Through social media, companies have built their brands locally and globally. Your social media profile is an often overlooked brand touchpoint for law firms. And while branding your social media profile may seem challenging, it can be an easy task and a worthwhile investment in the long run when done right.
This article will discuss tips on branding your social media profiles. Let's get started.
Why Social Media Branding?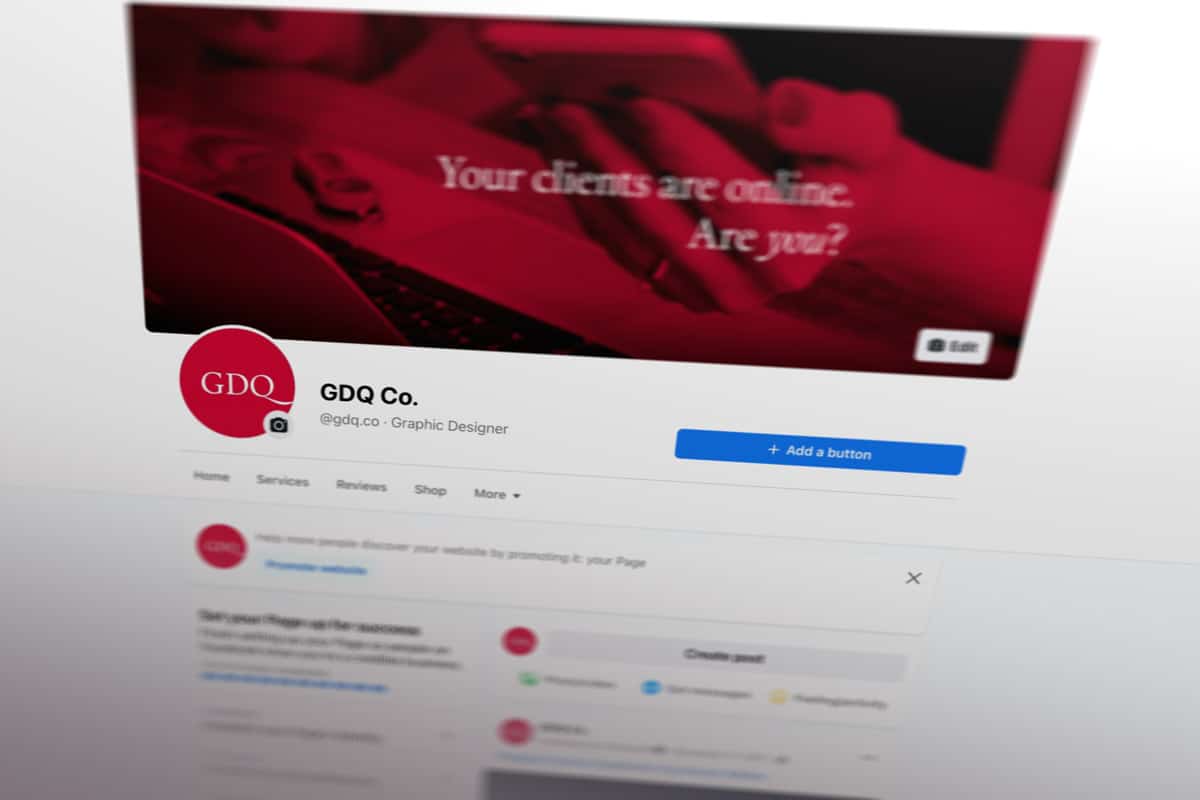 Building your brand on social media goes beyond sharing and following content trends. It comes as a blend of information and images that gives your brand identity.
It's what customers need to trust, transact, and engage with your business. Practically, branding your social media profile gives your business identity and helps you stand out from your competitors. It makes it easy for clients to identify and associate with your brand.
Therefore, it's advisable to use the right approach when branding your social media profile because it forms the face of your business in the social space. Here's how to go about branding your social media profile:
Start With Your Brand Guidelines
Your journey on building your social media profile should start with your brand guidelines. Your guidelines should contain most of what you need to brand your social media profile properly.
Here are some aspects to look into;
Your Brand's Name
Naturally, your social media profile starts with your brand name. If your brand guidelines contain specific information on formal and informal usage of your law firm's name, you should look at the informal use. Shorter names are always preferred, but you may need to incorporate "law" or "LLP" into your profile handle to find one that's available.
Your Brand Colours
Most social media platforms allow you to customize some of the colours on your profile page. This is where you should look for the primary colours as specified in your Brand Guidelines. When choosing your colour combinations, go for RGB/HEX versions for the best accuracy across media.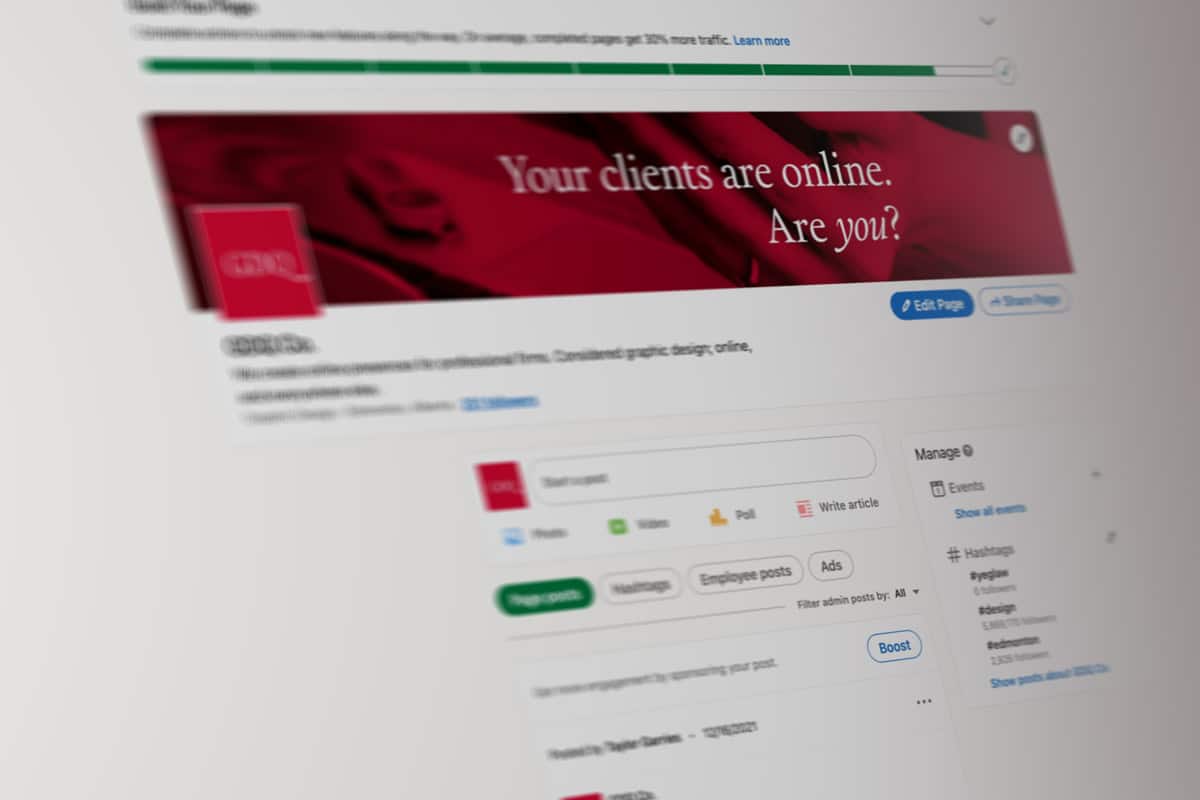 Your Brand's Logo
Social media profiles have unique constraints: the profile photo is rendered relatively small and usually in a circle. Hopefully, your designer has considered this and designed your law firm logo using responsive logo design principles. If not, you may need to reach out to them for an appropriate version. This would be the simplest version of your logo, with enough room around it to fit into a circle nicely.
Have an Iconic Cover Photo
In a digitized world where everyone is scrolling through social media for different reasons, an iconic cover photo may help stand from hundreds or thousands of your competitors.
The right brand cover photo is an additional means to reinforce specific brand characteristics subtly. So, set your cover photo to communicate with customers visually. Doing so gives your page a more polished look and lets it have better cohesion with other assets (like your website, brochures, ads, etc.).
Build Your Bio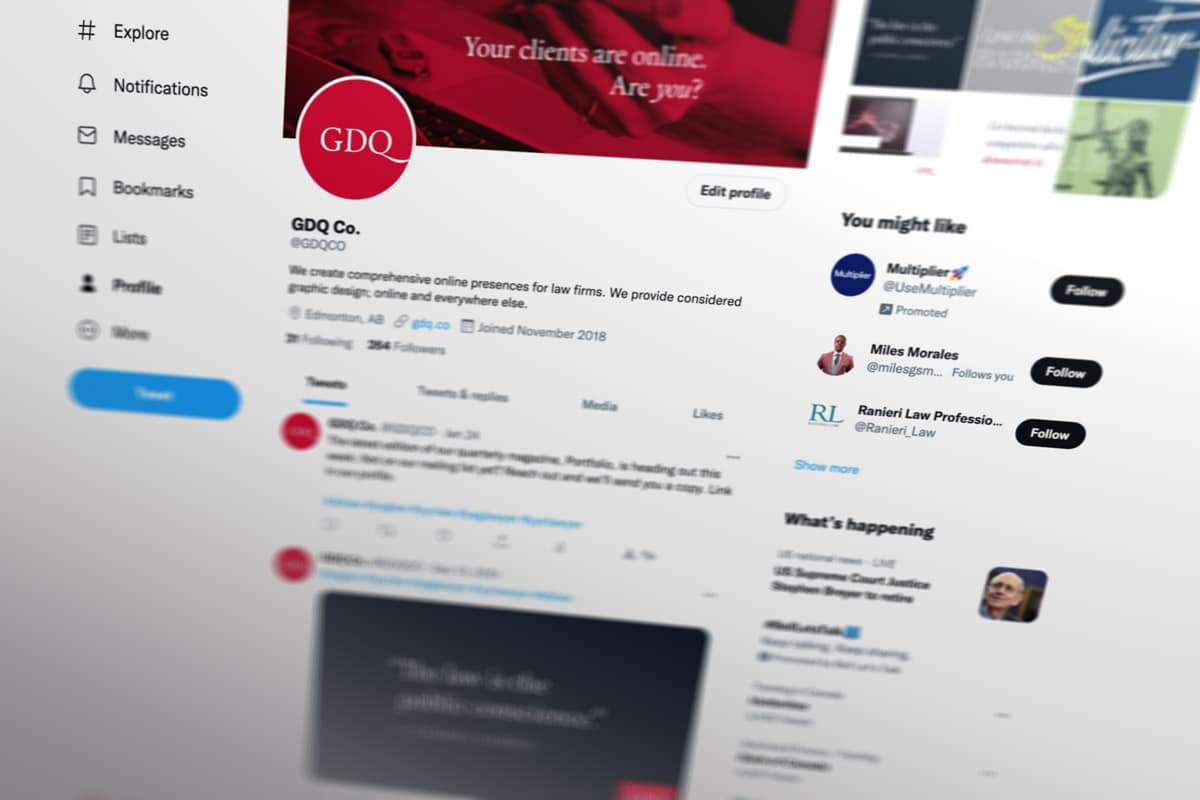 Having a solid bio on your social media brand goes a long way in attracting and retaining customers. You don't want any detail missing on your bio since it can be a customer turnoff.
So, your bio should address the following aspects of your business:
Who Are You?
The competition is stiff, and clarity is vital in making a name in the social media world. Customers need to know more about you and why to trust you.
What Do You Do?
Highlighting what you do is crucial. This is what your prospective customers need to know to follow and engage with you.
What's Your Brand's Tone?
Your brand's voice is the personality your brand takes in every communication made. Be sure to keep your tone consistent on all platforms to avoid misleading your potential clients.
Your Contact Channels
Communication is critical to keep your sales and customer relations ongoing. Be sure to disclose how your customers can reach you quickly. Consider linking your contact channels such as Instagram, email address, Facebook, and LinkedIn, to mention a few.
The Perfect Brand Bio
While you may get tempted to sell yourself through your bio, customers won't read blocks of text. Also, note that the platforms have different word count limits, thus being straight on point. For this reason, you have to craft bios that fit into the various social media platforms to win customers' engagement.
An example of a platform to brand your social media profile is Instagram. More than one billion people use its services monthly, according to Instagram statistics. Here, you can set up a link in your bio to reflect how and when a customer can reach out or see what you offer.
Extend Your Visual Branding While Posting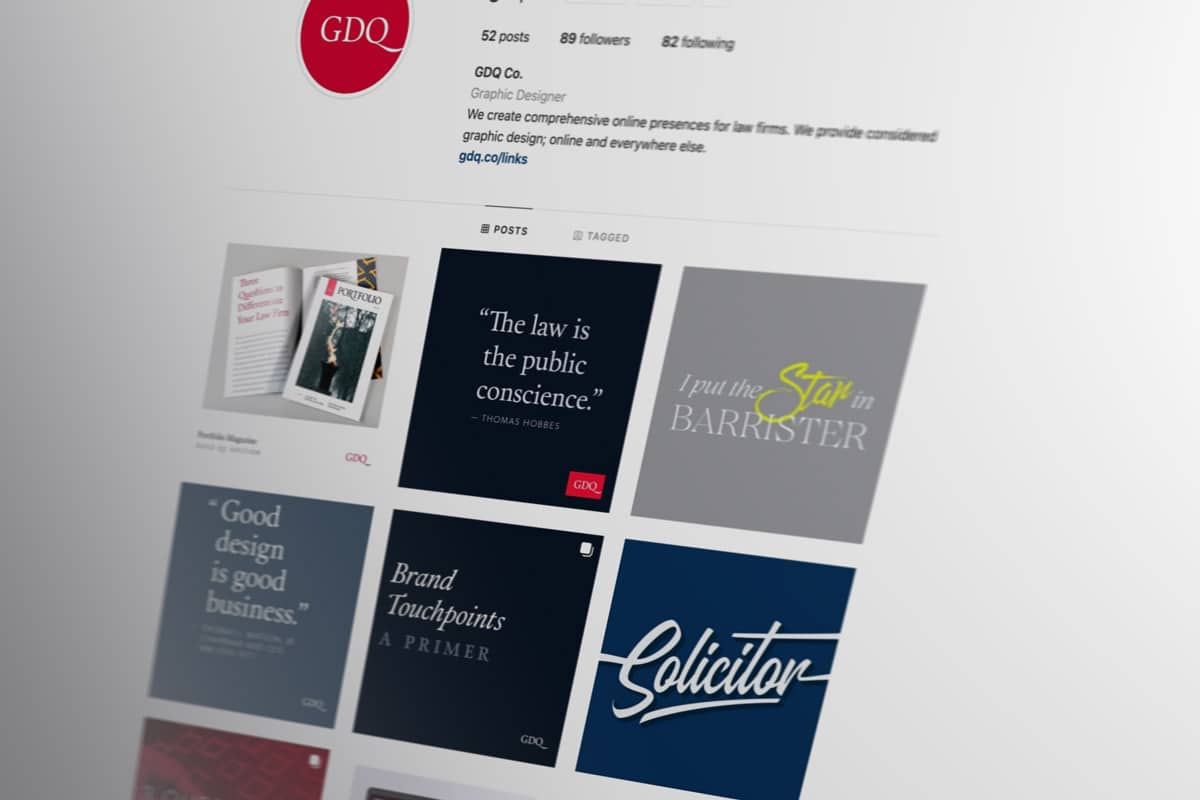 Another thing you need to do when branding your social media profile is to extend your visual brand in each post. Extending your visual branding ensures your brand remains consistent across all social media platforms as you create content.
You can extend your visual branding through:
Colour
Associate your posts with a consistent colour palette to ensure visual cohesion from one post to the next.
Fonts
Be sure to keep your brand's fonts consistent by picking one or two that fit your brand impression.
Boilerplate
Boilerplate is a blurb that speaks more about your brand than your current social media bio. Be sure to keep your boilerplate the same across your different announcements and press releases.
Use Appealing Graphics
Create visual graphics your brand can associate with and own. These should feature your logo, colour, fonts, and other ownable elements. Go for graphics that will boost client engagement.
Share Amazing Photos
Most people get drawn to visual cues and are likely to make decisions based on what they see than what they read. Therefore, you should share amazing high-quality images that capture the attention of your clients and reinforce your brand's aesthetic.
Bottom Line
As you can see, branding your social media profile isn't an overwhelming task. All you need is the right tips on how to do it.
And by following the tips discussed above, you'll brand your social media profile to attract more clients and stand out among your competitors in the ever-changing business world.