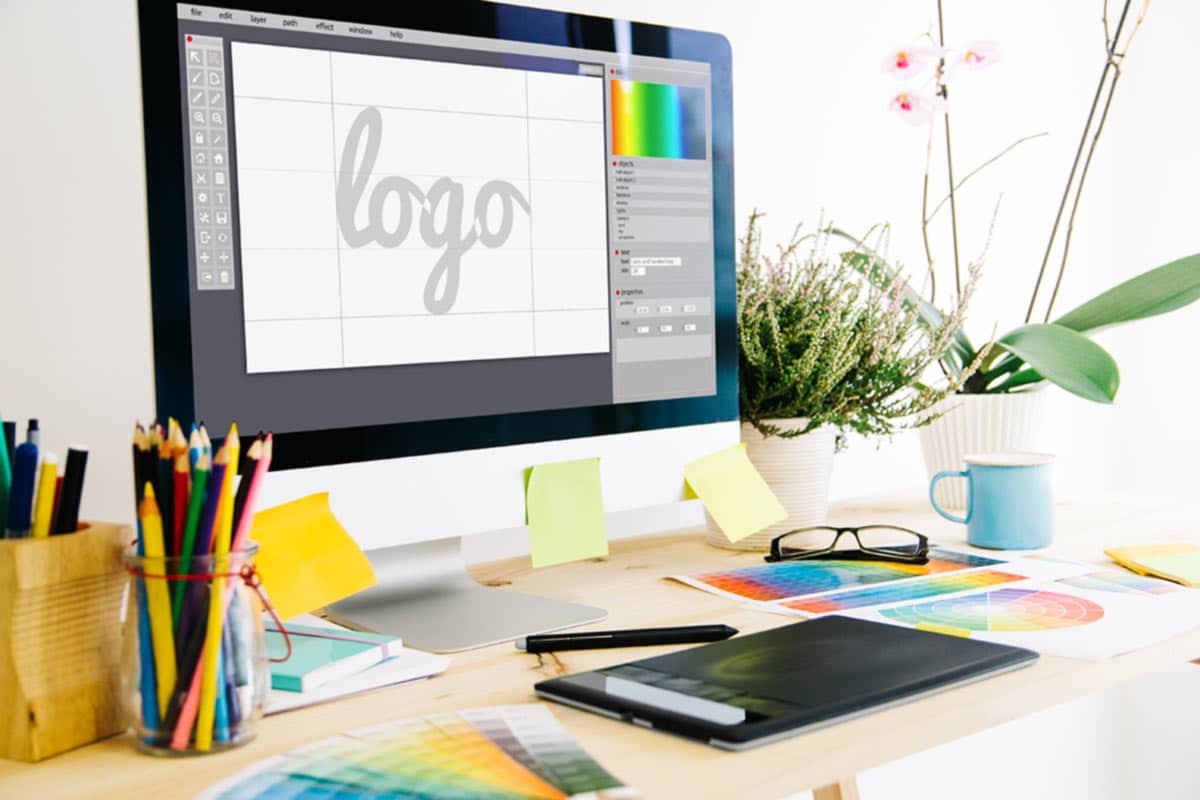 Traditional logo design valued simple, easily reproducible designs. Complex printing processes were expensive, and your logo needed to be reproduced accurately and cheaply. The partners at most law firms will not-so-fondly recall the days of faxes and Yellow Page ads.
In recent years an increased reliance on screens and cheaper, full-colour printing allowed more complex, colourful logos to become common. We've seen a massive explosion of intricate logos with multi-colour gradients. They look beautiful and are reproduced easily on screens and cheaper digital printing.
These advances especially benefited law firms, whose names typically consisted of the law firm's most senior partners. Graphic designers had little trouble incorporating long firm names into a logo.
But an increased prevalence of electronic platforms has highlighted a new concern: the need for logos to work at tiny scales.
How do you reproduce the firm's name when it is four last names, and it needs to be a few pixels tall? This is a challenge that many graphic designers and brand consultants face.
Making your law firm's logo smaller isn't just about creating a paired down version of an existing logo. It's about creating a logo design that's responsive.
What is responsive logo design?
Simply, these are shape-shifting logos that will change in their size, complexity, and even colour to work and adapt to whatever screen they are being viewed on.
No longer a design trend, responsive logos are more of a practical necessity.
A law firm logo needs to be able to meet the needs of the different places that it can be placed, which all vary widely in size.
Why responsive logo design is essential for law firms
It's almost impossible to use the same logo size and version everywhere without losing the integrity of the design.
For law firms, it's likely that at least two versions of a logo will be needed. One for the website, which people on desktop computers can access, and one that's smaller in scale that will be shown to those people viewing the website on smaller screens, such as smartphones and tablets.
But there are even smaller screens to consider. Some law firm customers now have smart devices, such as smartwatches and smart bracelets.
Smaller logos are required for these screens to ensure they load faster and don't pixelate.
Make the logo smaller
Follow these steps to create a smaller logo and a responsive logo as needed.
Step 1: Create four variations of the logo, making minor adjustments with each variation. One that is the main logo for the law firm and then the remaining three would have fewer details.
Step 2: Make at least one of the logos small and square, one that is a little bigger and rectangle, and then a variation of these for the remaining logo.
Step 3: Consider the potential customers and existing customers that will engage with the law firm logo. What devices are they using? A responsive logo is needed for at least mobile devices and desktops.
Add these logos to the different platforms as needed. Make sure that the logos change based on the device the person is using to access the law firm website.
Don't forget to test the responsive logos before they are published for the world to see.